About
About the site
Art of the Title is an online publication run by Editor-in-Chief Lola Landekic and is based in Toronto, Canada.
Art of the Title is the definitive resource for title sequence design, spanning the film, television, conference, and video game industries. Featuring title design from countries around the world, we honour the creators and innovators who contribute to the field, discussing and displaying their work with a desire to explicate, facilitate, and instigate.
For information on how to submit work, see the Submissions page.
Email: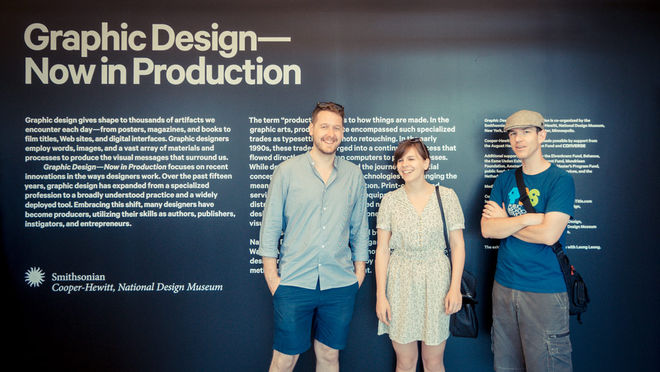 "Projectionists – pull curtain before titles."
This note, stuck on the cans of film reels for Otto Preminger's contentious new movie, The Man with the Golden Arm, sparked the industry's capricious love affair with film titles. The year was 1955 and Preminger knew that his collaboration with graphic designer Saul Bass had produced something interesting. And he wanted his audience, who were normally spared the dull roll of credits, to see it. That simple cut-out of a heroin addict's arm caused a sensation.
From the tense closeups of Kim Novak's face in 1958's Vertigo to the singing ruby lips of The Rocky Horror Picture Show in 1975; from the graceful, three-and-a-half minute crane shot in 1958's Touch of Evil to the playful, referential intro to The Player in 1992; and from the shadow and substance of The Twilight Zone in 1959 to the intricate cartography of the 2011 TV adaptation of Game of Thrones, title sequences have prepared, captivated, thrilled, and inspired us.
Supporting the Site
Art of the Title is reader-supported, which means that readers and fans have a direct impact on the quality and sustainability of the site. To ensure that Art of the Title can continue to preserve and celebrate the history of title design, become a patron today.
Sponsorship
In addition to our Patreon campaign, the site also uses a sponsorship model in which organizations can connect with Art of the Title. Please see the sponsorship page for more details.
Talks & Events
In recent years, staff have given talks at a number of international events. If you are interested in having Art of the Title speak at your event, please see the talks & events page.


—
Art of the Title was founded in 2007 by Ian Albinson and Alexander Ulloa. It is sporadically supported by Contributing Editor Will Perkins and a number of contributing writers.
If you would like to become a contributor or have questions or suggestions for work to feature, don't hesitate to send us an email at